Web based services (Intranets and Internet) are changing the face of business.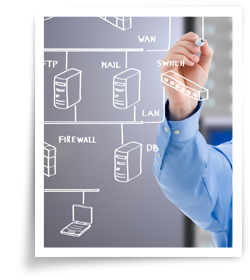 Bridge Technology Systems has the tools and experience to help develop web-based solutions or your organization.
Through enhanced communications and accelerated information access employees are better able to perform their jobs. This can often solve many day-to-day problems, which saves time and can help your business run more smoothly. The result of this can be then translated into increased revenue and profits.
Internet web sites supply a corporation with an effective means of promotion and information, an opportunity to provide services, and establish an effective and profitable relationship with customers.
Your web site is an invaluable tool for your business success. In order to utilize this tool, it must become a part of your overall company strategy, help to meet your business objectives and entice people to return to it. Bridge Technology Systems will work with you to develop a web site that will go along with your strategies to reach potential and existing clients.
---
Platforms
Bridge Technology Systems supports a variety of coding platforms to insure your project is flexible and dynamic:
Visual Basic
.NET
ASP
JavaScript
VB Script
HTML
SQL Server
Oracle
Access
Sybase
Technology
The technology we integrate into the systems we build help create a fully integrated and streamlined solution for our clients:
SQL Anywhere
DB2
Dreamweaver
Fireworks
Freehand
Photoshop
ImageReady
Flash
FrontPage
Choose Bridge Technology Systems
Work with the team at Bridge Technology Systems on your next web based services project. Call 315.635.1695 or visit our custom quote page to get advice and an estimate on your project.
---